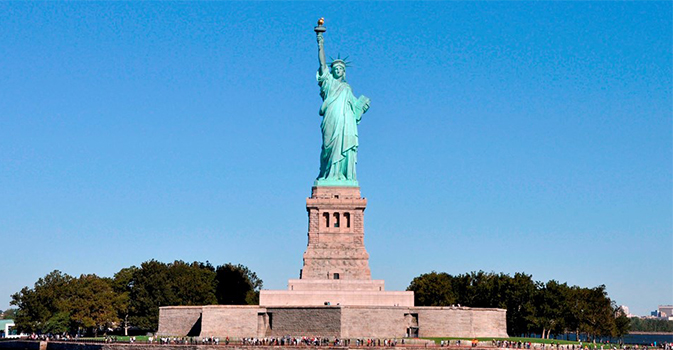 The USA is the choice of those brilliant students who aspire to be qualified from top-level universities and make their curriculum more valuable. If you are also intending to go USA for further studies, you need a proper guidance of reliable consultant and HM International is ready to help you for getting a study visa for the US in timely & accurate manner. US student visa application process includes some simple but important steps that need extra attention as your visa approval entirely depends on the completed process.
Get Study Visa for USA
HM International's consultants' team access your profile and then guide you in an appropriate manner. They check whether you are eligible for US study visa or not. Our entire team is expert enough to let you know latest updates, list of certified colleges/universities, programs available and rules & regulations of USA immigration.
Being a prime education destination, USA attracts a wide range of international students. American colleges & universities offer six levels (associate, bachelor, first-professional, master, advanced intermediate, and research doctorate) for postsecondary education. The US education institute, in which you are interested to be enrolled should essentially be SEVP (Student Exchange and Visitor Program) Approved.
Types of United States Study Visa
The course of study and the type of institute you aim to attend determine whether you need an F-1 visa or an M-1 visa, therefore, you don't require to select US study visa type. There are following types of USA student visa:
F-1 Student Visa: The international students applying for joining a full-time course in university or college, high school, private elementary school, seminary, conservatory and another academic institution including language training programs are issued F1 student visa by United States Embassy.
M-1 Vocational Student Visa: The students who get enrolment in vocational or other non-academic institutions (other than a language training program) are sanctioned M1 visa provided the institution must be recognized.
For the dependents of students, embassy offers different types of visa (F-2 or M-2).
Research relevant courses and colleges/universities in USA.
Receipt of an I-20 offer letter.
Payment of SEVIS fee (Student and Exchange Visitor Information System).
Complete online visa application.
Pay embassy fees for US visa.
Book the appointment of interview.
Attend the interview.