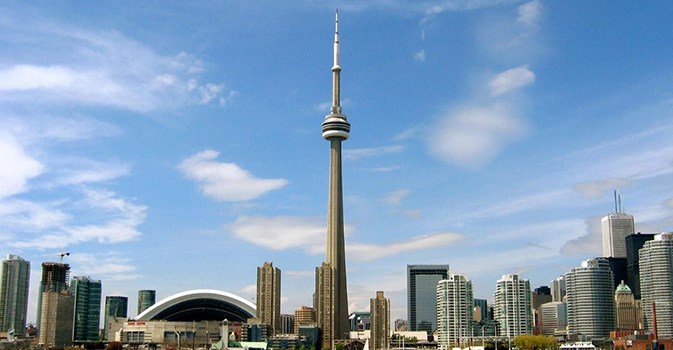 Canadian colleges & universities provide world-class education which attracts a wide range of students from all over the world. HM International's expert consultants' team guide students to pursue their higher studies in multi-cultured country Canada.
Get Study Visa for Canada
When the students choose to apply for study visa, our consultants consider their complete application based on the immigration law of Canada. Afterward, they discuss the entire process as well as requirements only if the student meets the conditions of the immigration law.
HM International's team offer step-by-step instructions for Canadian study visa.
Why study in Canada
While thinking about Canadian education, the first question that strikes in mind, is "why should we choose Canada for higher education?" There are some key facts that answer this question in a very effective manner.
The first & foremost fact is that Canada is a modern, multi-cultured, progressive, and medium cost country. Another fact is, there are two official languages that are English & French, therefore the students can prove their language proficiency by taking either IELTS exam or French exam. Most of the Indian students opt for IELTS exams rather than French exams. Moreover, the living expenses and fees of programs are affordable in Canada. There are better opportunities and settlement solutions in Canada. In addition, students are allowed to do 20 hours off-campus work per week and even they get the jobs easily.
The list of Canadian Colleges & Universities
 Algonquin College (Ottawa)
 Bow Valley College (Calgary, Alberta)
 Brock University (St. Catharines)
Cambrian College (Sudbury)
 Canadian College (Vancouver)
Centennial College (Toronto)
Canadore College ( Toronto)
Columbia College (Vancouver)
College Of The Rockies (Bc)
Camosun College (Victoria, Bc )
Conestoga College (Kitchener, On)
Durham College (Oshawa)
Fanshawe College (London, Ontario)
Fleming College (Peterborough)
Georgian College (Barrie)
Grant Mcewan University ( Alberta )
Hansa Language Centre (Toronto, Ontario)
Humber College (Etobicoke, Ontario)
Lambton College (Sarnia, Ontario)
Lasalle College (Montreal, Quebec)
Langara College (British Columbia)
Laurentian University (Sudbury)
Lester B. Pearson School Board (Dorval, Quebec)
Lethbridge College (Alberta)
Loyalist College (Belleville, Ontario)
Mcdonald International Academy (Highschool)
Medicine Hat College (Alberta)
Mohawk College (Hamilton, Ontario)
Niagara College ( Welland, Ontario )
Northern Lights College (Bc)
Norquest Collge (Edmonton, Alberta)
Okanagan College ( British Columbia )
Parkland College (Canora, Saskatchewan)
Red River College (Winnipeg)
Ryerson University (Toronto)
Saskatchewan Institute Of Applied Science And Technology (Saskatchewan)
Sait Polytechnic College ( Calgary, Alberta)
Seneca College (Toronto, Ontario)
Sheridan College (Brampton, Trafalgar)
St. Clair (Windsor, Ontario)
St. Lawrence (Kingston, Ontario)
The Great Lakes Colleges Of Toronto (Highschool)
Thompson Rivers University (Kamloops, Bc)
Trinity Western University (Langley, Bc)
University Canada West (Vancouver, Bc)
University Of The Fraser Valley (Bc)
University Of Manitoba (Winnipeg)
University Of Regina (Regina)
University Of Saskatchewan (Sask)
Vancouver Island University (Nanaimo, Bc)
York Region District School Board (Vaughan City)
York University (Toronto)